Coronavirus Information
Based on the World Health Organisation's declaration that the coronavirus is a pandemic, we have decided to increase precautions within school, including in our Admissions processes.
If you would like to visit our school, please contact us via e-mail or phone before booking or attending.
Please bear with us during this time, as our primary concern is for the health and safety of our existing school community.
A smooth and simple journey from your initial enquiry to your child's first day at school.
Make an enquiry
If you think ISZN might be the right fit your family, make an enquiry and have a chat with our friendly admissions team.

Make an enquiry

Visit the school
The best way to get a feel for the school is to pay us a visit. We'll be very happy to give you a private tour of the facilities.

Book a private tour

Register for a place
Ready to register? We'll issue you with an application form to be submitted with all of the necessary documentation.

Tell us you're ready

Join the school
An initial six week probationary period begins to ensure suitability of courses can be assessed and all needs are met.
There is no better way to experience everything ISZN has to offer than a private tour.
Take the opportunity to meet our Head of Primary, Middle or Upper School, get a detailed overview of our curriculum and ask any questions you may have.

You will be shown around the school so you can see for yourself the nurturing and innovative learning environment we have worked hard to create. We also welcome prospective students to participate in a trial day for a chance to feel immersed in their new school environment.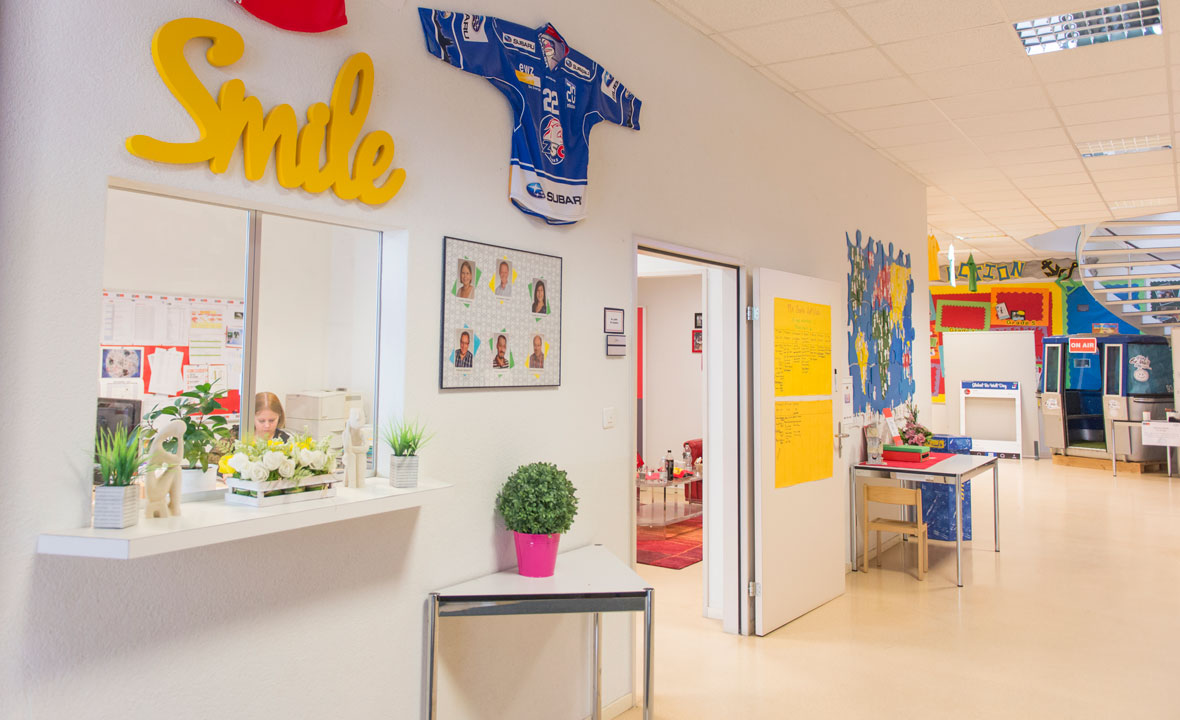 We welcome children from the age of 3 years old once they are toilet trained into our Nursery.
Children who turn 4 on or before September 30th are welcome to begin Pre-Kindergarten and 5-year-olds may join Kindergarten. Students begin Grade 1 when they are 6 years old (on or before September 30th).
The fees shown are for entry in School Year 2020/2021.
Payment of a capital fund fee is required upon registration for your first child within the school. The capital fund fee for any additional child is charged at a reduced rate.

Tuition fees are set on an annual basis and are subject to change. Payment is required half-yearly or termly in advance.

Discounts on the annual fees are offered for late enrolment or early withdrawal from 30% - 100% of the total annual fee depending on the time of year.


Other fees
After school care
After school care is offered at short notice for a fee of CHF 15 per hour.

English as an additional language
English as an additional language (EAL) tuition is offered at a fee of CHF 1'500 per term.
Registration fees
| Capital fund | Fee |
| --- | --- |
| First child | CHF 3'000 |
| Additional child | CHF 1'000 |
Tuition fees
| Year group | Annual fee |
| --- | --- |
| Nursery (5 mornings) | CHF 14'400 |
| Nursery (5 full days) | CHF 20'000 |
| Pre-K to Grade 5 | CFH 26'000 |
| Grades 6 to 12 | CHF 29'000 |
Download our prospectus to find out more about what ISZN can offer your family.
Read the latest news and views from around International School Zurich North.