One of the key strengths of an education at ISZN is our unique and varied curriculum.
We combine the benefits of an international curriculum with its focus on enquiry, collaboration and transdisciplinary learning with preparation for the academic rigour demanded in IGCSE and A-Level.

We are very much one school with two campuses, although we offer a different experience in each and our teaching staff work very hard to ensure a seamless transition. We see the education we offer as one long journey, just with two distinct phases.
Early Years education takes place from the ages of 3 to 6 years and consists of Nursery, Pre-K and Kindergarten.
During this period, we lay the foundations for the journey ahead, preparing children for a happy and successful progression towards the next stage of their education.

Our specialized curriculum encourages children to engage with each other and the environment, as they actively learn and construct their own meaning from their experience of the social and physical world that surrounds them.

ISZN recognizes that learning and exploration are interrelated in young children, and our inquiry-based approach allows for concept development that applies across subject-specific domains.

The curriculum is flexible which enables our teachers to build up children's self-esteem and confidence in both a planned and spontaneous manner, as the need arises.
Throughout Primary we follow the globally renowned International Baccalaureate Primary Years Programme.
This curriculum framework focuses on the development of the whole child as an inquirer, harnessing their natural curiosity and creativity. This extends beyond the school walls and provides a well-rounded, challenging, and meaningful education for all students, regardless of their background.

The six principal subject areas are Language, Social Studies, Mathematics, Science, The Arts and Personal, Social & Physical Education.

Whether native speaker or complete beginner, all pupils in the Primary School receive German language lessons. Classes are small and proficiency grouped, meaning that pupils make rapid progress regardless of the starting level.
The IB Primary Years Programme develops essential skills:
Ability to conduct research
Effective communication
Understanding social contexts
Health and life management
Critical and creative thinking
In Grades 6 to 8 we build on the IB Primary Years Programme by introducing the best of the English National Curriculum.
Transdisciplinary learning is continued but supplemented with specific learning objectives for each subject area.

The learning traits that are so well nurtured in Primary – the confidence to investigate and solve problems, to work collaboratively, to reflect on learning – are further consolidated, whilst the small class sizes allow for the individualized attention required to academically stretch or support pupils in their learning.

Creatively appealing and intellectually stimulating syllabus content, enables our students to fully prepare for the rigours of the formal IGCSE and International A-Level courses.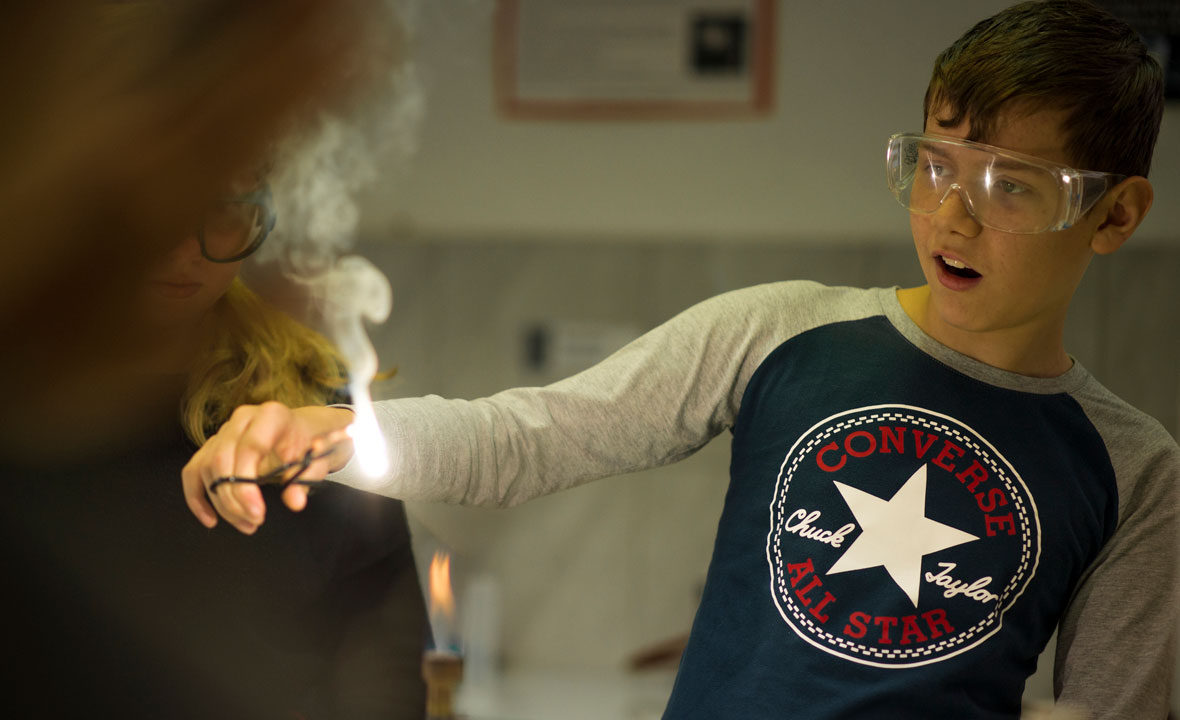 In Grades 9 and 10 we follow the English (I)GCSE curriculum; the world's most popular international qualification for 14 to 16 year olds.
The curriculum is developed and examined by the University of Cambridge International Exam board and offers pupils a broad array of subjects from which to choose.

All students work towards an appropriate German language qualification. Classes are taught by fully qualified, specialist German teachers, and consist of a small number of students each with a similar language proficiency level.

Alongside their examined subjects, all students undertake physical education (PE) and personal, social, and health education (PSHE). Students are also encouraged and expected to participate in our wide range of Co-Curricular Activities.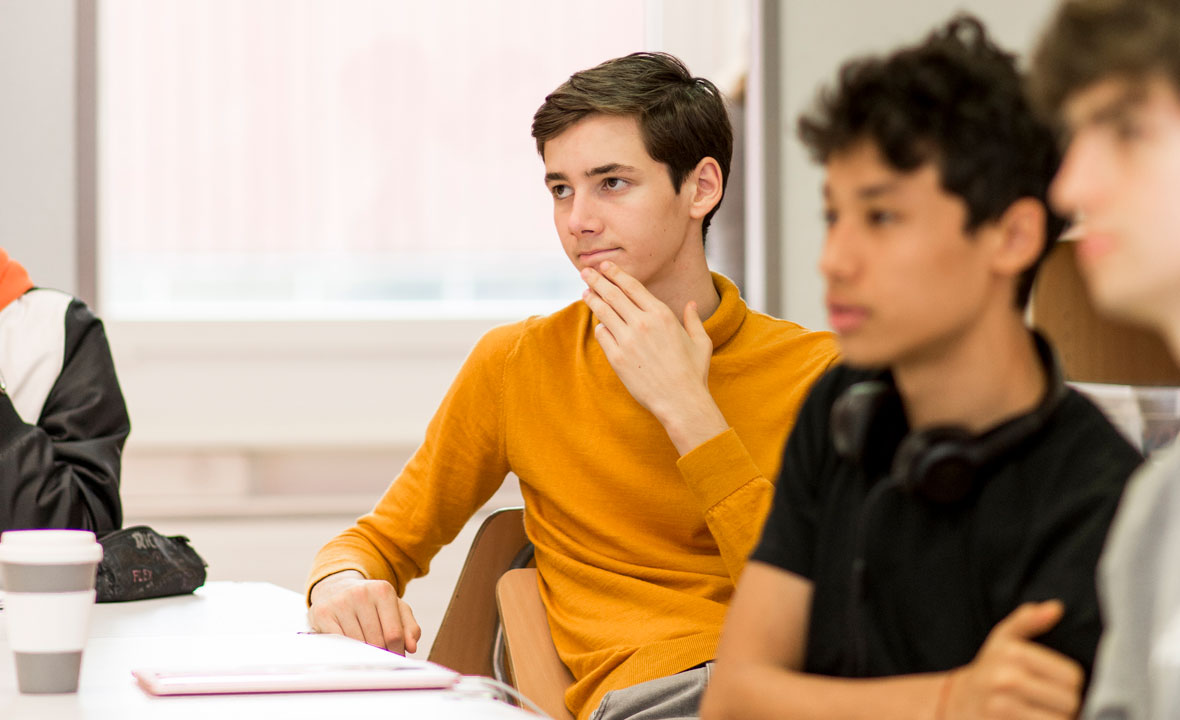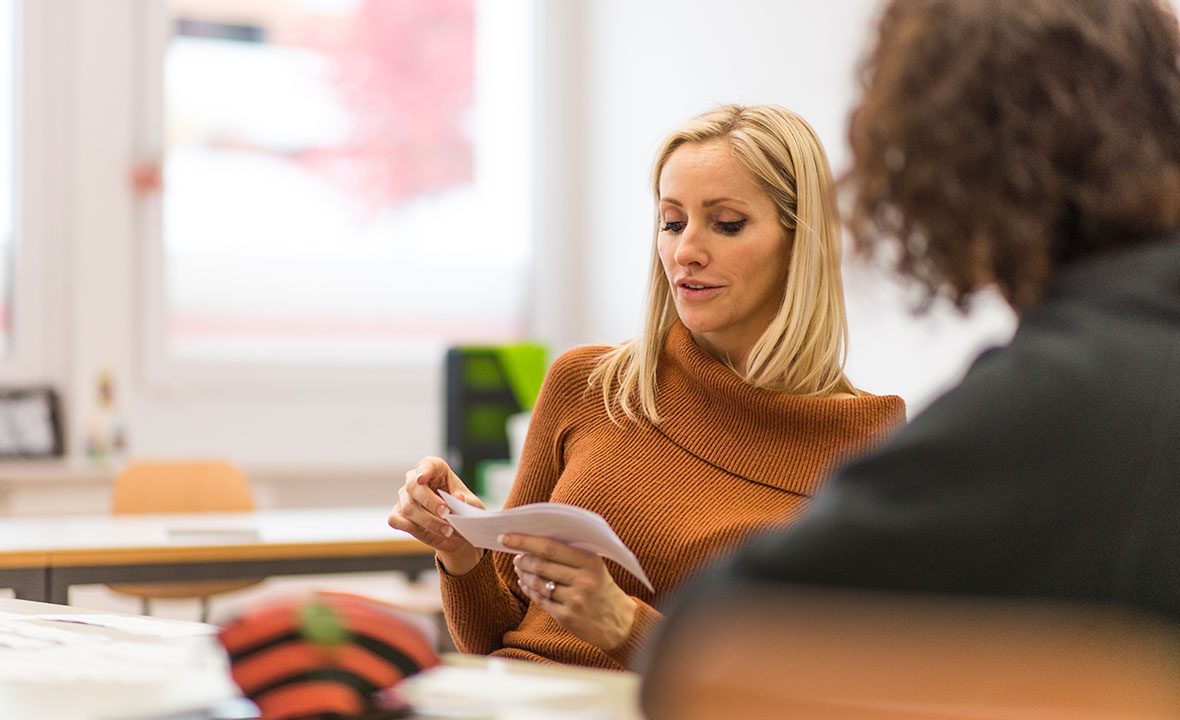 In Grades 11 and 12, students study Cambridge International A-Levels; recognised and highly regarded around the world.
During the grade 11 year, each student chooses 4 subject specialisms, examined at the end of Grade 11, and 3 of these will be continued into and examined at the end of the grade 12 year.

The syllabuses develop a deep understanding of subjects and independent thinking skills. Students can choose from traditional subjects such as Maths and English, to more contemporary subjects such as Computer Science or Business Studies.

Through specialist teaching we strive to provide our students with as many opportunities as possible at this crucial time in their education journey.

Last 3 years' university destinations
Outstanding A-Level and IGCSE results in 2020
In 2020, all our students achieved outstanding results in their A-Level and IGCSE exams, despite the difficult circumstances. 41% achieved A* or A grades in their A-Level and and 46% achieved A* or A in their IGCSE exams.
I am very thankful to the teachers of ISZN for bringing me to the level at which I am now. The A-Levels provide a very good and solid basis for beginning your studies at ETH. For example, the Chemistry that we are doing at ETH now is exactly the same level that we have done at Grade 11 and 12.
Daniil Bakaykin, Graduate 2020
Daniil is now studying Mechanical Engineering at ETH Zurich. He received the DUX Award for outstanding academic achievement. He achieved A* Grades in Chemistry, Physics and German, plus A Grades in Maths and Further Maths.
We believe that achievement more naturally derives from enjoyment and curiosity than vice versa.